Search for passenger, 22, overboard from Hjaltland stood down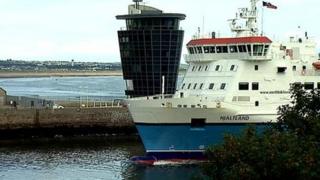 An air and sea search for a 22-year-old ferry passenger who went missing during a ferry sailing from Lerwick to Aberdeen has been called off.
The last sighting of the man aboard the MV Hjaltland was at about 04:00.
A search of the vessel was organised but the passenger was not found.
Peterhead, Fraserburgh and Aberdeen lifeboats were called out, and were assisted by a Sea King helicopter from RAF Lossiemouth, two commercial vessels, and the Hjaltland.
The ferry retraced its route back up the east coast, but arrived in Aberdeen at about midday.
Aberdeen Coastguard, which was co-ordinating the operation, said given the sailing time which elapsed between the last sighting of the passenger and the lifeboat callout, the search area was extensive - stretching from Rattray Head down to Aberdeen.
The rescue helicopter and lifeboats were stood down at 20:30.