World record attempt at Big Knit at Tannadice in Dundee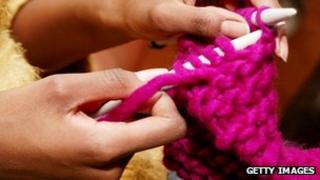 Hundreds of people in Dundee have been attempting to break a world record attempt for simultaneous knitting.
The Big Knit 2013 was held at Dundee United's Tannadice Park on Sunday afternoon.
It was hoped more than 4,000 knitters may take part, with the current record understood to stand at more than 3,000.
Organisers of the event, to aid Alzheimer's support, have still to confirm if they have made it into the record books.