Fence considered for Aberdeen's Union Bridge due to people jumping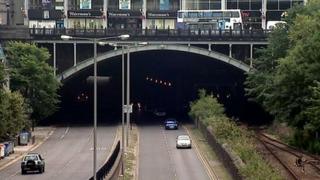 A fence could be built to stop suicide attempts from a bridge in the centre of Aberdeen.
The proposal comes after councillors raised concerns at the number of people jumping - or threatening to jump - from Union Bridge.
Officials are recommending councillors press ahead with a £120,000 project to add the new fence.
It would still require listed buildings consent. Initial discussions have taken place with Historic Scotland.