Aberdeen's Haudagain roundabout: Council backs two-year improvements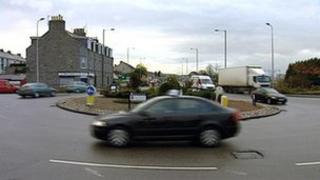 Councillors have voted to press ahead with improvements to one of Aberdeen's worst traffic problem areas within two years.
The Haudagain roundabout, at the bottom of Anderson Drive, is a notorious bottleneck.
Councillors voted 22 to 17 to push on with the improvements.
The £3m design contract was awarded to Jacobs in April.