Aberdeen roads police to be trebled due to accidents and speeding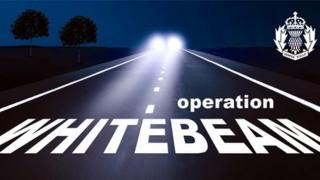 The number of dedicated roads police in Aberdeen is to be trebled.
The increase - from five to 15 - follows an increase in the number of serious accidents in the city in recent months, and a trebling of the number of drivers caught speeding.
Operation Whitebeam is targeting dangerous driving, speeding and drink-driving.
Ch Supt Adrian Watson said: "One of our main priorities in Aberdeen is keeping road users and pedestrians safe."
'Blight on society'
He explained: "Of particular concern to me is the small number of individuals who joyride in our communities.
"These people have absolutely no concern for other people's safety, or their own, and this is something that must stop.
"We will continue to target these people who are a blight on society."