Shetland warning on 'Rolex' drugs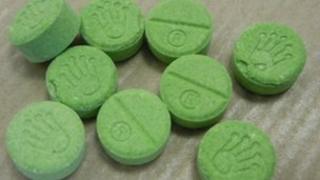 A drug linked to several recent deaths in the west of Scotland is now circulating in Shetland, police have warned.
The green tablets with a Rolex crown stamped on them are generally sold as ecstasy but are thought to contain dangerous chemicals.
Ch Insp Angus MacInnes said the pills should not be taken under any circumstances.
He urged anyone with any information to call 101 or to contact Crimestoppers.