RAF Lossiemouth Tornado squadron grounded over staff shortages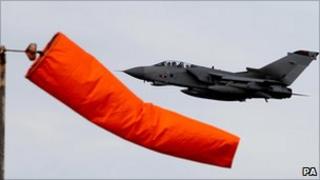 The Ministry of Defence is being urged to re-think redundancies after it emerged a Lossiemouth RAF Tornado squadron was grounded due to staff shortages.
The decision - involving 13 of the jets - was taken for a period of three days last October.
Extra ground staff were moved to Lossiemouth from other RAF stations to plug the gap.
The RAF said the decision proved the highest priority was flight safety.
Angus Robertson, the Moray MP and SNP defence spokesman, said defence cuts had to be re-thought.