Nat Fraser case: Arlene murder appeal due back in court in September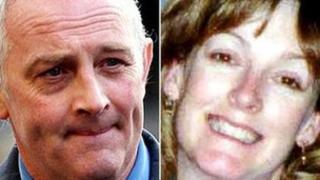 An appeal against conviction by convicted wife killer Nat Fraser is set return to court in September.
Fraser, 54, has twice been convicted of hiring a hitman to murder estranged wife, Arlene, who vanished from her Elgin home in April 1998.
The appeal was due in April but was delayed.
Judge Lady Dorrian, at the Court of Criminal Appeal in Edinburgh, fixed 5 September as the date for a full hearing.
Fraser was jailed for a minimum of 17 years in May last year after being found guilty for the second time of murdering his wife. Her body was never found.
He was initially found guilty of murder in 2003 but started a lengthy appeal process which led to the retrial.