Judge asked not to jail sex fraud woman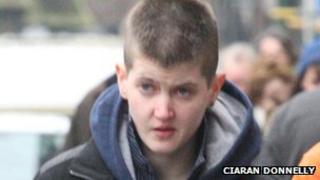 A judge has been asked not to jail an Aberdeen woman who admitted fraud by pretending to be a boy to become sexually intimate with two unsuspecting teenage girls.
Christine Wilson, 25, was eventually found out by the pair, who thought she was male, and was then charged.
Defence advocate Shelagh McCall asked judge Lord Bannatyne for a community-based disposal at the High Court in Edinburgh.
Sentence was further deferred.
The court had previously heard that Wilson has Gender Identity Disorder.
Lord Bannatyne told the court that he wanted further time to consider what sentence to impose on Wilson.
He deferred sentence until Tuesday.