Aberdeen and Aberdeenshire councils confirm budget freeze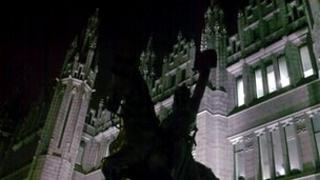 Aberdeen and Aberdeenshire councils have confirmed a council tax freeze as they set their budgets.
The freezes are in line with an agreement with the Scottish government.
Aberdeen City Council leader Barney Crockett spoke of a "historic and balanced" budget.
Aberdeenshire's budget was agreed by 37 votes to 29, with two no votes. Moray Council earlier agreed to £7m in budget savings. This includes library closures.
However, planned classroom assistant redundancies were reduced by about half.