Woman raped in Glasgow bin shed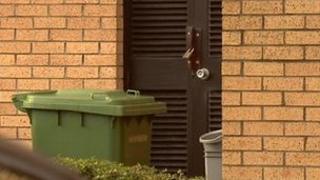 A 26-year-old woman was raped in a rubbish bin shed after crossing the River Clyde from Glasgow city centre.
Police said the woman was subjected to a serious sexual assault in Riverview Gardens, just south of the river, between midnight and 00:30.
Officers said she had first met the man in or around York Street, before she crossed the pedestrian bridge.
The attacker was said to be white, in his early to mid 30s, and well-built, like a body builder.
He was about 5ft 9in, with short blond hair, and spoke with a local accent.
Det Insp David Stewart said: "I know that one or two people walked past the bin shed while the woman was being attacked.
"I'd like to speak to them to find out if they have any information which could help us catch the man responsible."