Nat Fraser case: Arlene murder appeal debate set for 9 April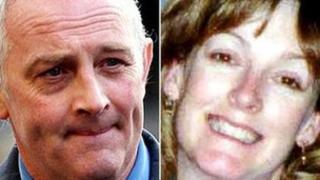 Nat Fraser's appeal in an attempt to overturn his second conviction for murdering his wife will return to court in April.
Fraser was jailed for a minimum of 17 years in May after being found guilty for the second time of murdering his estranged wife Arlene, from Elgin, in 1998. Her body was never found.
He was initially found guilty of murder in 2003, but started a lengthy appeal process which led to the retrial.
Arguments will be heard on 9 April.
Fraser claims he suffered a miscarriage of justice because a witness revealed to the jury in the second trial that the accused had been in prison shortly before his wife disappeared.
At the Court of Criminal Appeal in Edinburgh, both Crown and defence lawyers confirmed they had completed their preparations.
Judge Lord Menzies set 9 April as the date for the issue to be debated.
Fraser has always denied being behind the disappearance of his 33-year-old wife.
Mrs Fraser was last seen on 28 April 1998, after waving her two children off to school.