Moray councillor Carolle Ralph steps down over 'stalker hate'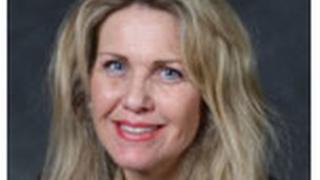 A Moray SNP councillor is stepping down after what has been described as a stalker's hate campaign.
Carolle Ralph has spent six months representing Lossiemouth's Heldon and Laich ward on Moray Council.
Ms Ralph said: "There comes a point where enough is enough. I stood for the council to work for the community, not to become a target for vicious bullying and a personal campaign of intimidation."
Letters are being probed by police.
Ms Ralph explained: "My family life has been put under an unacceptable amount of stress as a direct result of this stalking and I am not prepared to carry on in these circumstances.
"This is not a decision I have come to lightly. It is one of the hardest things I have ever had to do, especially given my commitment to this community which I love and which all my life has always been so important to me.
"I have received the kindest support from people in Lossiemouth and throughout the ward as well as from SNP colleagues.
"I would be very grateful if anyone has any information that might help the police with their inquiries to contact them."
Moray Council SNP leader Pearl Paul said: "Nobody should have to put up with the treatment Carolle Ralph has endured.
"She is a well-respected colleague who has bravely soldiered on for months, working hard for people throughout the ward whilst being targeted in this stalking campaign.
"People in Lossiemouth will be shocked by this cowardly treatment and I hope information will be provided to the police so those responsible can be brought to justice.
"In a democracy it is totally unacceptable to literally hound somebody from elected office."
Ms Ralph's departure means a by-election to appoint her replacement on the council, which now has 10 independents, nine SNP councillors and three each for Labour and the Conservatives.
A Grampian Police spokeswoman said: "We can confirm that we have received a complaint and that we are making inquiries."