Nat Fraser gets court appeal date for wife Arlene's murder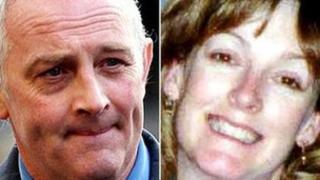 Nat Fraser will begin an appeal later this month in an attempt to overturn his second conviction for murdering his wife.
Fraser was jailed for a minimum of 17 years in May after being found guilty for the second time of murdering his estranged wife Arlene, from Elgin, in 1998. Her body was never found.
He was initially found guilty of murder in 2003, but started a lengthy appeal process which led to the retrial.
The appeal will start on 19 December.
It will be at the Court of Criminal Appeal.
Fraser has always denied being behind the disappearance of his 33-year-old wife.
Mrs Fraser was last seen on 28 April 1998, after waving her two children off to school.