Woman killed in A96 crash named as Berenike Walburg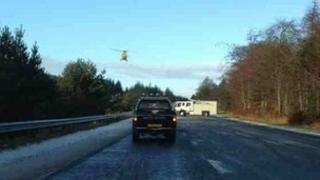 A woman who died in a crash on the A96 in Aberdeenshire on Saturday has been named by police.
Berenike Walburg, 28, from Frankfurt, Germany, was driving a car which was involved in a collision with a van near the Peregrine Falcon Centre at Huntly.
The 59-year-old male driver of the van taken to hospital and treated for a broken sternum.
It was one of 77 collisions - and two fatalities - on Grampian's road at the weekend.