Call for end to Scottish Remploy closures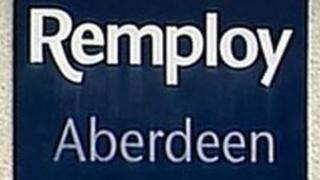 The Scottish government has called for an immediate halt to any further action to sell or close remaining Remploy businesses, which employ people with disabilities.
It came just days after it was announced that more than 40 workers were to lose their job at the Springburn factory in Glasgow.
At the start of the year, there were nine Remploy factories in Scotland.
The Aberdeen, Edinburgh and Motherwell sites have since closed.
Enterprise minister Fergus Ewing said: "Full legal and technical details remain to be agreed but I hope to bring a full proposal to parliament before Christmas.
"Many of those employees who work in supported businesses would find it very hard to work in mainstream employment."
Later in the Scottish Parliament, Mr Ewing aired criticism of the approach taken by Remploy and the UK government.
'Devastating news'
He told MSPs: "We have seen three factory sites close in Scotland, with 61 disabled people losing their jobs in this process, and this week came the devastating news that Springburn is to close with a further 45 disabled people set to lose their jobs.
"From the outset, in my communication with UK ministers in this matter, I have expressed a wish to work openly and positively to save as many jobs as possible.
"Sadly, the reality has been different. The commercial process in particular has been run with unnecessary levels of secrecy."
The UK Department for Work and Pensions said its £320m budget for specialist disability employment services had been protected, but it wanted to spend the money more effectively to focus support on individuals rather than loss-making institutions like Remploy.
A spokesman said: "There were 255 disabled people working in the Remploy factories in Scotland at a cost of £4m last year. We need to use this money to support some of the 668,000 other disabled people in Scotland of working age.
"We would urge the Scottish government to fully engage with Remploy during this process to provide the best possible support and success for disabled staff who may leave the company."