Stephen Dickson jailed for raping teenager in Aberdeen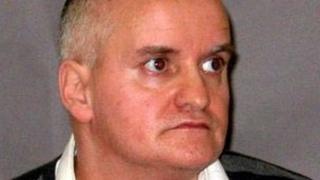 A man found guilty of attacks which included the abduction and rape of a teenage girl in Aberdeen has received a lifelong restriction order.
Stephen Dickson, 50, denied the offence, as well and two other abductions and an attempted abduction.
At the High Court in Edinburgh, Lord Doherty imposed a minimum jail sentence of five years.
The judge said: "I am in no doubt you pose a very serious danger to young women to the safety of their lives."
The rape happened in January this year in the Torry area, with the other offences dating back as far as 2007.
Lord Doherty told Dickson: "In each case you preyed on the vulnerable.
"Your behaviour is extremely concerning and escalated until you finally abducted and raped your last victim."
The judge set a minimum prison term, but offenders in these circumstances are only ever released with the permission of the Parole Board.
'Terrible event'
The 15-year-old victim's mother, who praised police and the local community, said in a statement: "My beautiful daughter's life, my life and the lives of our family changed at the hands of this sexual predator.
"We left the UK following this terrible event, but the support still continues and we have to thank family and friends for the support and love they continue to give us.
"We have to thank everyone involved in capturing this sexual predator, allowing my daughter and other victims some closure."
Dickson's counsel Donald Findlay QC said: "He is a family man.
"He has let them down very badly. He knows that."
Grampian Police described Dickson, who was earlier convicted at the High Court in Aberdeen, as "extremely calculating".