Isaac Samuel acquitted of Aberdeen 'sleeping rapes'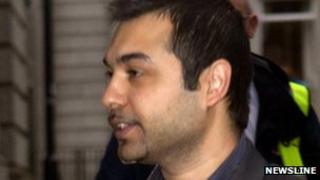 A man has been acquitted of raping three women while they slept in Aberdeen.
Isaac Samuel, 32, had lodged a special defence of consent.
He went on trial earlier this month accused of assaulting and raping the three women on various dates between May 2000 and December 2010. He said he had never been convicted of any assault or sexual offence.
A jury at the High Court in Aberdeen found the charges not proven.