Aberdeen Remploy factory 'should be handed over to charity'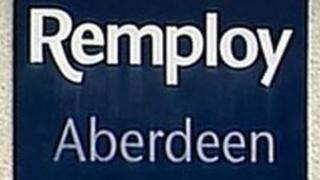 A factory which employs disabled workers in Aberdeen should be handed over to a charitable organisation so it can continue its work, it has been claimed.
Remploy in St Machar Road employs 15 workers, 14 of whom are disabled.
A case to develop a social enterprise hub in its place was rejected and Remploy is due to close this week.
Aberdeen North MP Frank Doran met with Remploy's chief executive Tim Matthews on Thursday.
Mr Doran said: "Our meeting with Mr Matthews was very positive.
"I made it clear that the workforce in Aberdeen wanted to pursue the possibility of acquiring the factory and we discussed how this might be achieved.
"There are a number of options which might be considered and I have agreed to have further meetings to explore the possibilities."
The former Remploy factory in Bolton, which closed in August after the government withdrew its funding, has since re-opened.
Social enterprise Ability Tec took over the running of the factory.