'Record-breaking' turbot caught off Shetland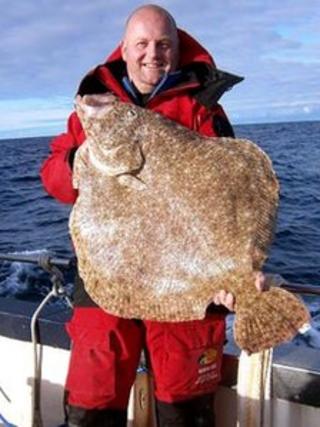 A turbot landed off Shetland is believed to have set a new Scottish sea angling record.
Robert McMillan caught the 30lbs (13.6kg) fish while on board Oberon, north of Muckle Flugga.
The previous Scottish record had been held by a 26lbs turbot, caugfht from the same Cullivoe-based vessel.
Mr McMillan said the fish, which took about 20 minutes to be hauled to the surface, had "put up a really good fight".
He said: "I felt a small tug on my line, then another, before a really good bite.
"Immediately line started streaming off my reel. I knew I was into a good fish."
The turbot was caught in an area which has a strong reputation for sea angling for large fish.