Malcolm Webster begins appeal against murder conviction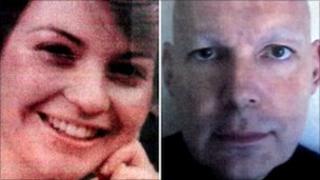 A man who was found guilty of murdering his first wife and trying to kill his second has begun an appeal against his conviction.
Malcolm Webster, 53, was jailed for a minimum of 30 years for murdering Claire Morris in Aberdeenshire in 1994.
Webster, from Surrey, was also found guilty of staging a similar attempt to kill a second bride in New Zealand, all to claim insurance pay-outs.
Legal arguments in the case are expected to last two days.
A ruling, in writing, is likely to be issued at a later date.
Defence QC Gary Allan said that Webster had suffered a miscarriage of justice, and highlighted one late witness in the trial.
Farm worker Iain Hardie contacted the authorities as a result of publicity during the early days of the case.
He went on to tell the jury how he saw Webster at the spot where Claire Morris died, several days before the fatal incident.
'Surprise witness'
Mr Hardie pointed to Webster, who was sitting in the dock, and identified him as the man he had briefly seen 17 years earlier.
Mr Allan told Lord Eassie, sitting with Lady Clark and Lord Wheatley: "I have a picture of an Amercian court-room scene with a surprise witness bursting in through the door."
Mr Allan said trial judge Lord Bannatyne should not have allowed Mr Hardie to give evidence.
Lord Bannatyne had told Webster that the murder of Ms Morris, 32, who was originally from Kent, was "cold-blooded, brutal and callous".
He set fire to the vehicle with his unconscious wife inside it before later receiving an insurance pay-out.
Webster denied the offences but was found guilty after a trial at the High Court in Glasgow last year.