Piper Alpha 25th anniversary to be marked with safety event in Aberdeen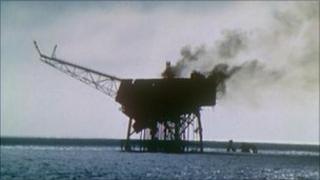 The 25th anniversary of the Piper Alpha disaster will be marked with an offshore safety conference.
The 1988 North Sea oil platform tragedy saw 167 men die, the world's worst such incident.
Piper 25 will be a three-day event at Aberdeen Exhibition and Conference Centre from 18 June.
Industry body Oil and Gas UK said the keynote speaker would be Lord Cullen, who chaired the public inquiry into the disaster.
Oil and Gas UK's health and safety director, Robert Paterson, said: "Piper Alpha claimed the lives of 167 men and remains the world's worst offshore disaster.
"Its magnitude and the impact it has had on the oil and gas industry cannot be overstated. Piper Alpha was a transformational event in every respect.
"Oil and Gas UK has decided to mark the 25th anniversary with an event which will draw on the experiences of people with direct knowledge of Piper Alpha, as well as those with a wider offshore safety background from the UK and abroad."
He added: "Piper 25 will be open to anyone - whether they have a direct interest in Piper Alpha itself or in offshore safety more generally.
"It promises to serve as a reminder of what can happen when things go wrong and to galvanise the industry's resolve to continuously improve offshore safety to ensure what happened that night in 1988 is never repeated."