Orkney Library's 'worst prize ever' tweet hits the Bullseye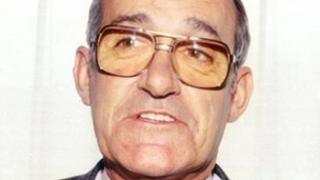 A tweet about television show Bullseye from Orkney Library after it offered the "worst competition prize ever" has become an internet hit.
The library said it would offer a prize if it reached 6,000 Twitter followers .
It turned out to be a 'Ten Years of Telly Addicts' book and a packet of instant food.
They tweeted: "Some people suggesting our prize isn't very good. It's a book. We're a Library. What did you want - a caravan? This isn't Bullseye."
The tweet has rapidly been re-tweeted as well as being shared on Facebook.
'Bit of silliness'
Library assistant Stewart Bain told the BBC Scotland news website: "We were fast approaching 6,000 Twitter followers and said we would offer a fabulous prize.
"A few people thought the book, which had not been borrowed for a long time, and the packet of food were the worst competition prize ever.
"So I tweeted about Bullseye.
"It's been a surprise at how many re-tweets there have been. It was just a bit of silliness, to show there are real people here, and to create a bit of interest."
He added: "The winner has to guess which Blue Peter presenter I was thinking of. It took a full two hours for someone to guess Michael Sundin."