North Sea oil and gas regulation risks raised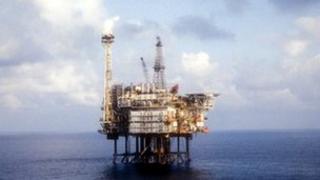 Trade unions and the oil and gas industry body have joined forces to warn of the dangers of EU interference in the North Sea.
The concerns have been raised by Oil & Gas UK, the RMT and Unite unions.
It follows proposals by the European Commission to take over the regulation of offshore oil and gas safety.
In a joint statement, Oil & Gas UK and the unions said the proposed regulations were badly worded and risked widespread confusion.
They also claim the move would require the re-writing or revocation of significant parts of existing UK legislation.
Malcolm Webb, Oil & Gas UK's chief executive, said: "The safety of the workforce is the UK oil and gas industry's top priority.
"When considering how this would be affected by the proposed EU regulation, exactly the same conclusion is reached by oil and gas companies and trade unions representing the workforce alike.
"We fear that far from adding any tangible benefit to the UK's world-class system, moving overall responsibility for offshore safety to the EU, which has absolutely no experience or competence in the area, would undermine our high standards of offshore safety and environmental protection."
The industry body and trade unions said the success of the existing UK offshore safety regime had been the "extensive collaboration between the regulator, the industry and its workforce in developing safety legislation and supporting guidance".
They said no similar involvement had taken place in the development of the European Commission's proposals.
Jake Molloy, regional organiser at RMT, said: "We see workforce involvement as a fundamental part of improving all-round safety performance in the offshore industry and this is increasingly being recognised by operators and contractors.
"Significant improvements in this vital area have been made with a great deal more still to come but all the good work currently under way could be jeopardised with the application of the EU regulation."
John Taylor, Unite's regional industrial organiser, added: "We will continue to work with employers, the HSE and our fellow European unions in an attempt to persuade the Commission to listen to the many voices that have been raised against the proposal.
"We must not fail because the reality that is our failure will put people's lives at risk."