Fisherman Joseph Watt's Victoria Cross sold for £204,000 at Spink auction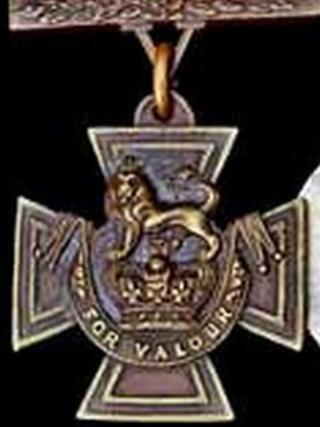 A fisherman's medals including a Victoria Cross have sold for £204,000.
Gardenstown-born Joseph Watt, who skippered out of Fraserburgh, is believed to be the only Scottish fisherman ever to be awarded the medal.
He refused to surrender when his boat was engaged by an enemy cruiser while mine sweeping in the Adriatic during WWI.
The Victoria Cross was sold at Spink in London on Thursday. It had an estimated value of between £120,000 and £160,000.
Mr Watt's boat was damaged in the battle. He later returned to skippering after the war, before again serving in WWII.
Mr Watt died in 1955 of cancer.
Oliver Pepys, of Spink, told BBC Scotland that Mr Watt - who skippered Gowanlea - appeared to have been a modest man.
He said: "He took on the might of an Austrian cruiser."