Eight 'illegal' staff discovered at Aberdeen's Spice Mill restaurant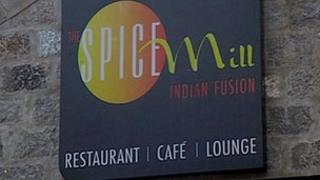 An Aberdeen restaurant faces a fine after eight men were caught working illegally, the UK Border Agency has said.
Spice Mill, in the Bridge of Don area, was targeted by officers on Friday and the Bangladeshi men were found.
The agency said: "The restaurant was closed following the operation, as there were no staff left to run it."
A fine of up to £80,000 could be imposed if there is no evidence legally required checks were carried out.