University of Aberdeen research into fatal fungal infections awarded £5.1m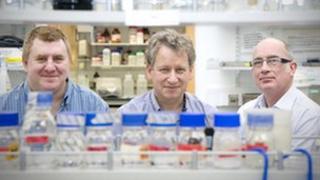 Aberdeen researchers have been awarded £5.1m to lead an investigation into fungal infections which cause death.
The Aberdeen Fungal Group has received the funding from the Wellcome Trust in a bid to reduce an estimated 1.5 million related annual deaths worldwide.
It will head a new Medical Mycology and Fungal Immunology Consortium.
Aims include training a new generation of scientists and clinicians and promoting greater public awareness.
Prof Neil Gow, chairman in microbiology at the University of Aberdeen and director of the consortium, said: "People are very familiar with superficial fungal infections, such as ringworm and athlete's foot, which affect approximately a quarter of the world's population and are usually easily treated.
"Fungal infections of the mouth and genitals are also common. Again, these can be treated relatively easily in healthy patients.
"However invasive fungal infections - infections in the major organs of the body - are associated with high mortality rates.
"Immunocompromised patients, such as cancer, trauma and HIV patients, and people who have undergone bone and organ transplants, are more susceptible to fungal infection."
He added: "New strategies are desperately required to combat these life-threatening fungal infections."