Shell's Gannet Alpha leak pipeline audit three years overdue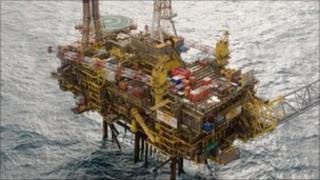 An audit of a pipeline which leaked more than 200 tonnes of oil into the North Sea was three years overdue, an investigation by the Health and Safety Executive has shown.
The incident at Shell's Gannet Alpha oil platform, 113 miles (180km) off Aberdeen, happened in August last year.
The HSE said an audit of the safety management system due in 2008 had not been carried out before the accident.
The leak was discovered about 300ft (91m) below the surface.
A joint investigation into the leak by the UK's regulatory authorities is currently ongoing.
Shell said it was confident requirements laid down in the notices could be met and the final report by the HSE was awaited.