Diamond Jubilee: Balmoral garden party for Queen to end celebrations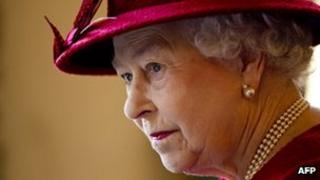 The Queen will hold a garden party at Balmoral as she rounds off her main Diamond Jubilee celebrations in Scotland in the summer.
The garden party in Royal Deeside will be held on Tuesday 7 August, it has been announced.
It will be the first time a garden party has been held at Balmoral since the Golden Jubilee in 2002.
It is expected the Royal family will then begin their annual summer break in the area.
The Queen's 60 years as monarch are set to be marked by a series of regional, national and international events during 2012, culminating in a four-day-long UK Bank Holiday weekend in June.
Events planned to take place during the summer include the Queen leading a flotilla of a thousand boats along the Thames in London.
A chain of beacons will also be lit up across the country.