Orkney installs ground source heat pumps for public buildings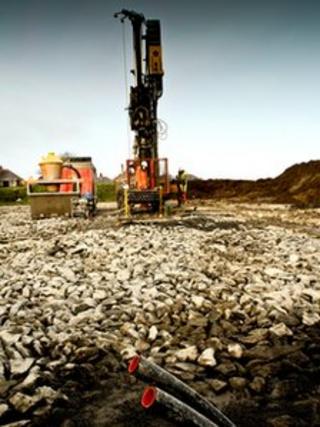 Work is under way to install ground source heat pumps at Orkney's four new major public buildings.
The technology harnesses the temperature difference underground to create heat.
It is being used at the new Kirkwall Grammar School, Stromness Primary school, Papdale Halls, and the new developments at the Pickaquoy Centre.
The aim is to cut carbon emissions by 30%.
It is believed to be the biggest geothermal project of its kind in Scotland.
The work is being carried out by Geothermal International.
The work at Kirkwall Grammar School is set to take about three months.