Sir Alex Ferguson backs Aberdeen's City Garden Project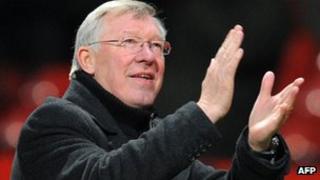 Sir Alex Ferguson has backed Aberdeen's controversial City Garden Project.
A design called Granite Web has been chosen to transform historic Union Terrace Gardens.
Members of the public are being asked if they support the project or want the existing gardens kept.
Manchester United manager Sir Alex, who led Aberdeen Football Club in the 1980s, said the project would be something to be proud of.
He said: "I am hugely proud of my links to Aberdeen with its long and illustrious history.
"But on my last visit to the city just before Christmas I felt that Union Street and one or two of the streets off there that I was in were somewhat down at heel and need to have something to kick start the city centre.
"I know that change does not come readily to many people, but it all walks of life change is needed from time to time simply to re-invigorate."
His backing came as a group of city businessmen launched the Vote for City Garden campaign.
A group against the planned redevelopment of Union Terrace Gardens launched a campaign last month ahead of the referendum on the project.
Friends of Union Terrace Gardens claim the proposed City Garden Project is wrong economically, environmentally and for the heritage of the city.
The referendum ballot closes on 1 March.