Malcolm Webster case: Wife killer to appeal against sentence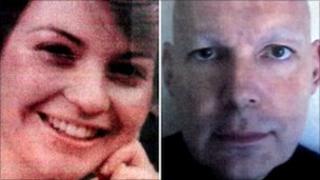 A man jailed for murdering his first wife in a staged car crash in Aberdeenshire has been given leave to appeal against his sentence.
Malcolm Webster, of Surrey, was jailed for a minimum of 30 years for murdering Claire Morris in 1994.
It was committed as part of a plot to claim almost £1m in life assurance.
Webster is also seeking leave to appeal against his conviction, although his lawyer told BBC Scotland his initial bid had been rejected.
The former nurse, of Guildford, was found guilty in May last year of murdering Ms Morris, who was originally from Upchurch, in Kent.
He was also convicted of attempting to kill second wife Felicity Drumm in New Zealand in 1999.
The fatal crash in 1994 was originally treated as an accident. Webster claimed to have swerved to avoid a motorcyclist.
However, the crash was later reinvestigated, after concerns were raised in the wake of the second crash, in Auckland.
New tests showed Ms Morris had traces of drugs in her system.