Black fish skipper was 'helping' Shetland community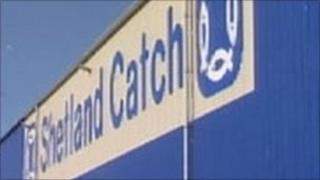 A Shetland skipper who illegally landed fish has claimed he was supporting his local community.
David Hutchison is one of 17 skippers due at the High Court in Edinburgh over a black fish scam worth millions.
Defence counsel Murdo Macleod said higher prices were being paid in Norway and Denmark, making landing in Shetland less attractive.
He said: "The only way to land in Shetland was to land larger quantities of fish."
Prosecutors have already started seizing illegal profits, paving the way for judge Lord Turnbull to sentence the men, including 66-year-old Hutchison.
Mr Macleod told the court that the illegal landings were industry-wide, but that Hutchison regretted the part he had played.
He said those involved in this week's hearings landed their herring and mackerel at processing plant Shetland Catch Ltd.
The hearings continue.