Seal found with sheep after storm nursed back to health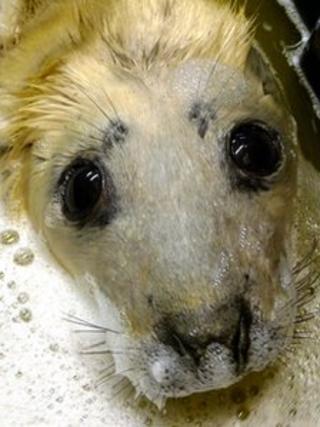 A young seal pup which was discovered among a field of Orkney sheep after the recent storms which battered Scotland is being nursed back to health.
The seal was found some distance away from the shore in Holm, on the east coast of the Orkney mainland, last week.
Christened Snowy, she is now said to be making good progress at Orkney Seal Rescue.
Orkney was among the areas worst affected by the storms.
Winds of up to 138.5mph were recorded.
All schools were closed and hundreds of homes were left without power.
Sections of coastal road were swept away, and flights and ferry services were severely disrupted.