Malcolm Webster case: Killer to fight for gravestone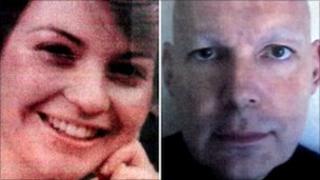 A man who murdered his wife in a staged car crash in Aberdeenshire has launched a bid to have her headstone returned to a graveyard.
Malcolm Webster was jailed for a minimum of 30 years for murdering Claire Morris in Aberdeenshire in 1994.
Her headstone in Tarves, which still had her married name and refers to a "dear wife", was later removed.
Webster's solicitor John McLeod said his client was applying for legal aid to challenge the move.
Former nurse Webster, of Surrey, was found guilty in May of murdering Ms Morris, who was originally from Upchurch, in Kent.
The fatal crash in 1994 was originally treated as an accident. Webster claimed to have swerved to avoid a motorcyclist.
However, the crash was later reinvestigated, after concerns were raised in the wake of the second crash, in Auckland.
New tests showed Ms Morris had traces of drugs in her system.
Webster was jailed for life for the crimes, committed as part of a plot to claim almost £1m in life assurance money.
Aberdeenshire Council earlier said it was an emotional case and agreed to the headstone being removed.
Mr McLeod said said Mr Webster believed "the council have gone beyond their power in doing what they have done".
Webster is also set to appeal his conviction.