Aberdeen oil and gas firm PD&MS set for 50 new jobs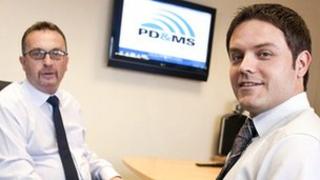 An Aberdeen oil and gas engineering firm has said it hopes to create at least 50 new jobs in the coming year.
PD&MS Energy has clinched a contract with TAQA Bratani for work on the Eider and Cormorant Alpha platforms.
PD&MS said it was looking to expand its engineering workforce from 150 to 200 following the contract success, and the "prospect of further contract wins".
Managing director Simon Rio said: "We are delighted to have been awarded this prestigious contract."
He explained: "We will be looking to add 50 to 60 engineering personnel in the next year or so due to the increased demand for our services."