Talks held on days at sea for Scottish fishermen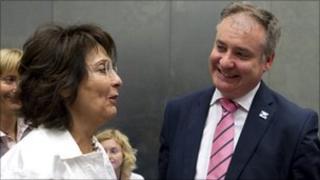 Scottish Fisheries Secretary Richard Lochhead is in Brussels over proposals to reduce the number of days fishermen can spend at sea.
The European Commission recently outlined controversial proposals to penalise the UK industry for overfishing.
That has since been put on hold while the figures are checked.
The Scottish government argues the proposed reductions are unjustifiable and could cripple the fleet.
Mr Lochhead, and the UK Fisheries Minister Richard Benyon, will hold talks with EU Fisheries Commissioner Maria Damanaki.