Musicians in Between Weathers soundtrack bid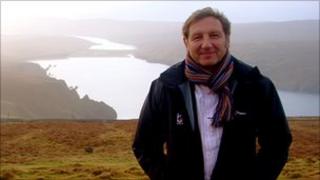 Several Shetland singers and musicians have been performing in the hope of featuring on the soundtrack of a major new movie being made locally.
Aberdeen-based director Jim Brown, of B4 Films, is producing Between Weathers.
Singer Sharleen Spiteri and actress Dawn Steele have signed up for the film, which is described as a modern-day David and Goliath story.
The auditions were being held in Lerwick from 10:00 to 20:00.
The musical search is being called The F Factor after an earlier casting on Fetlar.
Mr Brown said: "What I'm looking for is the very best musical talent Shetland has to offer."