Workers flown from platform hit by diesel in water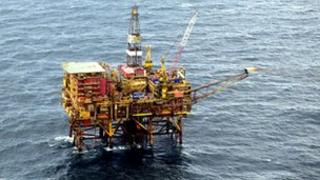 More than 130 workers had to be flown from a North Sea platform after its drinking water became contaminated with diesel, it has been revealed.
A total of 134 non-essential personnel were taken off Taqa Bratani's North Cormorant, 109 miles off Lerwick, Shetland, on Monday.
Fifty-four essential workers remained on board, with supplies of bottled water and microwave meals.
The company said water supplies were being cleaned to allow workers back.
An investigation into what caused the problem is under way.