Malcolm Webster case: Killer to lodge conviction appeal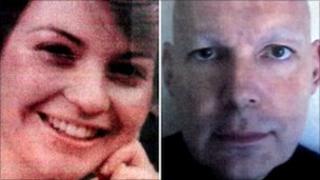 Malcolm Webster's lawyers are to lodge an appeal this week against his conviction for killing his wife in a staged Aberdeenshire car crash.
Webster, 52, from Surrey, was jailed for a minimum of 30 years for murdering Claire Morris in 1994.
He was also convicted of attempting to kill Felicity Drumm in New Zealand in 1999.
His lawyer John McLeod told the BBC he believes his client had good grounds for appeal.
Former nurse Webster was found guilty in May of murdering Ms Morris, who was originally from Upchurch, in Kent.
The fatal crash in 1994 was originally treated as an accident. Webster claimed to have swerved to avoid a motorcyclist.
However, the crash was later reinvestigated, after concerns were raised in the wake of the second crash, in Auckland.
New tests showed Ms Morris had traces of drugs in her system.
Webster was jailed for life for the crimes, committed as part of a plot to claim almost £1m in life assurance money.