Aberdeen's first art fair to reveal rare works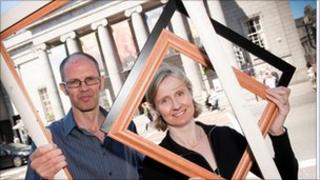 Aberdeen's first ever art fair gets under way on Saturday at the Music Hall.
It will feature exhibitors from across the country with rare works on display never shown in the north east before.
The Aberdeen Art Fair is organised by GM Events Ltd, who hope it will become an annual showcase event for the Scottish arts scene.
Art from more than 40 galleries and art associations representing hundreds of artists will be on show.