Post Office robber foiled by man with vacuum cleaner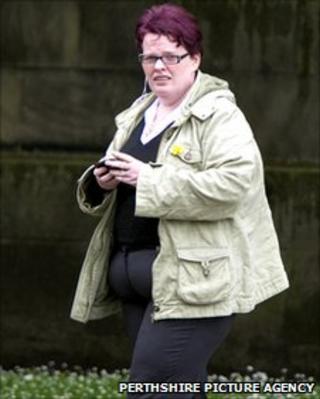 A mother whose armed raid on a Moray Post Office was foiled by a man with a vacuum cleaner has avoided jail.
Cindy Bothwell, 33, admitted the attempted masked robbery with a knife at the premises in Ballindalloch in a bid to raise rent money in July 2010.
John Munro, 69, tackled her with the nozzle from the vacuum cleaner and said: "You'll get nae money here".
At the High Court in Perth, mother-of-four Bothwell was placed on probation for two years.
Solicitor-advocate Ian Cruikshank, defending, said: "It was an unlikely attempted robbery, committed by an unlikely robber."
Judge Lady Clark of Calton said: "I have no doubt this was a serious offence, and but for the exceptional circumstances in this case, would plainly merit a custodial sentence.
"You are a woman of 33 with four children, one of whom is still very young. I accept you are the main carer for the children. You had barely got over the birth of that child.
"I do not consider it necessary for the protection of the public or any other reason, to impose a custodial sentence in the very unusual circumstances of this case.
"You have expressed remorse and sympathy for the victims. I trust you will not trouble the courts again."