Robert Gordon's College teacher wins 'bullying' case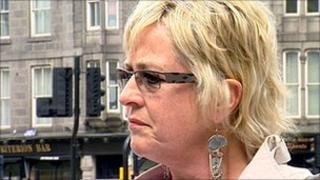 A teacher who claimed she was forced to leave her job after being bullied and locked in a cupboard has won her case for constructive unfair dismissal.
Art teacher Fiona Michie had raised the claims about Aberdeen's independent Robert Gordon's College.
Mrs Michie claimed she was forced to resign in 2009 when no action was taken after she was bullied and locked in a storeroom by a colleague.
Mrs Michie told BBC Scotland she was delighted at the ruling.
The case is now expected to proceed to a remedy hearing.
A member of the board of governors had rejected claims of endemic bullying, during the tribunal case held at Aberdeen's Atholl House.
Linda Brown told the tribunal that both the head and depute rejected claims by Mrs Michie of bullying.
A statement from Robert Gordon's College said: "The case before the tribunal related to a single allegation made by Mrs Michie in August 2009 regarding the manner in which her line manager spoke to her.
"The tribunal did not take a view as to the truth or otherwise of this allegation. The judgement relates solely to procedural matters regarding how her complaint was dealt with."
"The college acted in good faith throughout as it sought to carry out its duty of care to all staff. The college took into account the interests of all parties concerned and endeavoured to find a satisfactory outcome."