Mother Ineta Dzinguviene jailed for murdering her baby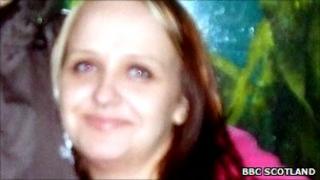 A woman who murdered her newborn son in Fraserburgh has been jailed for life.
Lithuanian Ineta Dzinguviene, 26, was found guilty of killing the baby boy using plastic food wrapping on the day he was born.
The baby, later named Paulius Dzingus, was found in a bag in Fraserburgh in April last year.
Dzinguviene was jailed for a minimum of 15 years at the High Court in Glasgow. A warrant has been issued over another baby's death in Lithuania.
BBC Scotland revealed on Friday that the Lithuanian authorities had sent the European arrest warrant to Scotland in connection with the death of a baby girl.
It followed the discovery of a body in April last year.
Last month, a jury at the High Court in Livingston found Dzinguviene guilty of her son's murder.
Passing sentence, judge John Beckett QC told Dzinguviene she would serve at least 15 years for the "wicked" murder of a "defenceless and extremely vulnerable" child.
She wept as the judge told her there was "no justification for such a dreadful crime".
He said: "This was an innocent child - your own baby who was no more than a few hours old.
"He was wholly defenceless and extremely vulnerable. He should have been protected and nurtured by you and instead you killed him.
"The jury determined, correctly, that this was murder.
"It is difficult to find mitigation."
Warrant received
In her closing speech, prosecutor advocate depute Dorothy Bain QC had urged the jury to convict Dzinguviene.
She said the accused was "in control of her actions".
However, defence advocate Frances McMenamin QC claimed evidence was lacking that plastic food wrapping found in a bag containing the corpse had actually been used to smother the baby.
A Crown Office spokesperson said after the sentencing: "We can confirm that a European arrest warrant has been received relating to Ineta Dzinguviene in connection with an alleged incident in Lithuania.
"The Crown will instigate the usual procedures according to law.
"It would be inappropriate to comment further at this stage."