Nat Fraser to wait to learn Arlene murder retrial fate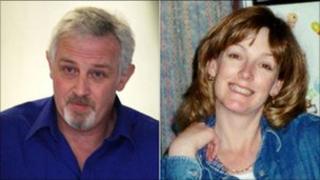 Nat Fraser will have to wait until at least the end of next week to find out if he is to face a retrial for the murder of his estranged wife Arlene.
Fraser was jailed for life in 2003 after his wife went missing in Elgin, Moray, 1998.
In May, the UK Supreme Court remitted the case to the Court of Criminal Appeal in Edinburgh to decide on a retrial and to quash the conviction.
Judges at the Appeal Court in Edinburgh spent all day considering submissions.
A further hearing has now been scheduled for Friday 17 June.
The Crown said it accepted the quashing of the conviction but was seeking a retrial, which the defence opposes.
The discussions cannot be reported for legal reasons.
His appeal had previously gone to Supreme Court judges in London after he exhausted the process in Scotland.
They found that Fraser's human rights may have been breached because prosecutors failed to disclose some evidence in the case against him.
Granting the appeal, the Supreme Court judges said in their deliberations: "The Supreme Court unanimously allows the appeal.
"It remits the case to a differently constituted Appeal Court to consider whether to grant authority for a new prosecution and then, having considered that point, to quash the conviction."
The Crown Office said it would seek to bring fresh proceedings against Nat Fraser, which would have to take place within two months.
His legal team has previously argued that there had been a miscarriage of justice.