Malcolm Webster guilty of wife's murder and second plot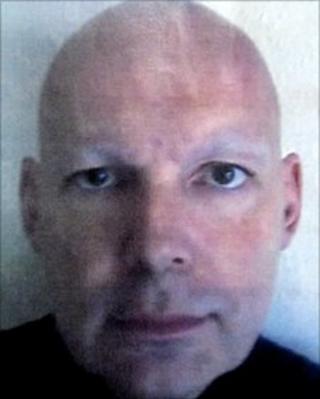 A man has been found guilty of murdering his first wife in a car fire and attempting to kill his second in another crash to get life assurance.
Former nurse Malcolm Webster, 52, had denied murdering Claire Morris in an Aberdeenshire crash in 1994.
Webster, of Surrey, also denied attempting to kill Felicity Drumm in New Zealand in 1999.
Scotland's longest-lasting single accused criminal trial had begun on 1 February at the High Court in Glasgow.
The brother of Claire Morris, Peter Morris, branded Webster a "monster".
Mr Morris said: "Hopefully now Claire can rest in peace. I feel that she hasn't been able to do that until now."
He described Webster as a "monster" and said: "If the police hadn't caught him the killing would have gone on."
The jury of nine women and six men took less than four hours to find Webster guilty of commiting all the charges as part of frauds to obtain hundreds of thousands of pounds in life assurance.
Sentencing was deferred until 5 July.
The fatal crash in 1994 was originally treated as an accident.
Webster claimed he had swerved to avoid a motorcyclist.
However, the crash was later reinvestigated after concerns were raised in the wake of the second crash on the other side of the world.
New tests showed Claire Morris had traces of drugs in her system.
His second wife also suspected that he had later been spiking her food in New Zealand.
Their car crashed with Webster at the wheel, but she survived. She would discover he had cheated her of her life savings.
Her sister later told a police officer of her concerns in a chance meeting which proved to be pivotal in the case.
Webster, of Guildford, was also found guilty of intending to bigamously marry Simone Banarjee, from Oban, Argyll, to gain access to her estate.
He pretended to have leukaemia, and during the deception he shaved his head and eyebrows.
She was warned about Webster's past as police closed in on him.
Advocate depute Derek Ogg QC had said in his closing speech Webster was "a most cruel, practised deceiver" who, if convicted, would become one of the most notorious murderers of modern times.
However, defence counsel Edgar Prais QC said that although Webster was a "liar", a "thief", a "philanderer" and a "rat bag", he was not a killer.
Fifty days of prosecution evidence was followed by a short defence case, after which trial judge Lord Bannatyne told the jurors there was enough evidence in law for them to convict Webster.
Grampian Police Det Ch Insp Phil Chapman, the senior investigating officer, told BBC Scotland: "Malcolm's motivation was money and his insatiable appetite for wealth."
He said Webster was a "charming individual", but under the veneer there was a "chilling disposition".
Det Ch Insp Chapman said: "I would like to thank and pay tribute to the dignity and courage shown by Betty and Peter Morris (Claire's mother and brother) and her extended family during the course of our enquiry.
"In February 2008, I first met Claire's family and had to tell them that we believed Claire's death, 14 years earlier, was not a tragic accident, but a premeditated and planned murder, committed by her husband, the man to whom she had pledged her life.
"This was clearly a devastating revelation, which generated many questions and a range of traumatic emotions for them.
"I would also like to thank Felicity Drumm and her family, whose collective determination and resolve to bring Malcolm Webster to justice can only be commended.
"Indeed it was the family's pursuit of Malcolm Webster which led us to reconsider the circumstances surrounding Claire's death."
'Web of lies'
He added: "He peddled his lies across different continents believing his chilling and callous crimes would go undetected.
"But he severely underestimated the determination and will of the many people whom he had deceived.
"It was only after a painstaking investigation into Malcolm Webster's life, taking us literally to the other side of the world, and using truly innovative technology and investigative techniques, that the true magnitude of his crimes became clear."
Lindsey Miller, head of the serious and organised crime division (SOCD) at the Crown Office and Procurator Fiscal Service, said: "This was a hugely complex case, involving hundreds of witnesses, productions, and financial documentary evidence stretching over a 14-year period.
"A vast amount of painstaking work went into this investigation and prosecution.
"Webster was a calculating criminal who wove a web of lies and deceit around people who entered his life in good faith.
"I would like to commend the persistence and tenacity of all those who worked tirelessly to bring Webster to justice for these appalling crimes."