Archaeolink Prehistory Park could be saved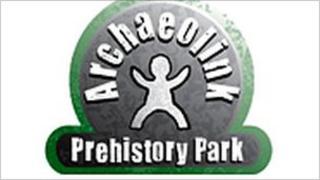 An Aberdeenshire tourist attraction facing closure after councillors decided to end a six-figure annual subsidy could yet be saved.
The trust that runs the Archaeolink Prehistory Park in Oyne said it was "fairly positive" about its future.
Aberdeenshire Council gave the park a £135,000 subsidy last year, which worked out at £13 per visitor.
Four staff due to be made redundant have had their contracts extended for another two weeks.
The trust said it would find the money to pay them from its own funds, and talks are continuing with an interested unnamed party about the park's future.
The park opened in 1997.