Malcolm Webster trial hears of insurance payout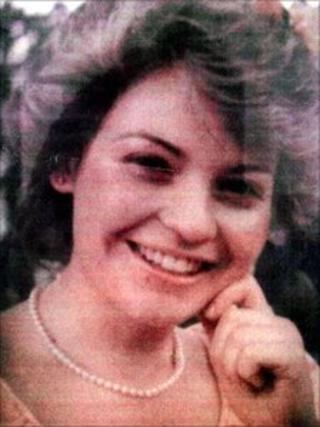 A man accused of murdering his wife collected a cash payout of £53,000 a month after she died, a court heard.
Malcolm Webster, 51, of Surrey, denies killing first wife Claire Morris, 32, in 1994 by crashing their car in Aberdeenshire and setting it on fire.
Financial adviser Jamie Tunstall told the High Court in Glasgow Mr Webster submitted a claim for an insurance policy less than two weeks later.
Mr Tunstall had been the Websters' neighbour and a guest at their wedding.
Mr Webster, from Guildford, is accused of killing his first wife by drugging her, crashing their car and setting it alight on 27 or 28 May 1994.
He also denies fraudulently obtaining more than £200,000 after cashing in insurance policies following Ms Morris's death.
In addition, Mr Webster is charged with deliberately crashing his car in Auckland, New Zealand, in February 1999 in a bid to kill his second wife, Felicity Drumm, who was a passenger.
'Shuffling' walk
It is also alleged that he intended to bigamously marry Simone Banarjee, from Oban, Argyll, to gain access to her estate.
It is claimed he told her he was terminally ill with leukaemia when he was actually in good health.
Mr Tunstall told the court he spoke briefly to Mr Webster at the funeral.
He told prosecutor Derek Ogg QC: "I recall he had a neck brace, he had his arm in a sling. He was kind of shuffling as he walked."
Mr Tunstall said the last time they spoke Mr Webster was in a new car.
The jury has heard that after his wife's death Webster bought a Land Rover Discovery and a yacht.
Under cross-examination by defence QC Edgar Prais, Mr Tunstall agreed the £53,000 policy was an "ordinary" event designed to pay the mortgage.
Mr Ogg then asked: "If the ladies and gentlemen of the jury were to hear Malcolm Webster was paid by crossed cheque and the mortgage wasn't paid off it isn't an ordinary event is it?"
Mr Tunstall replied: "No, it isn't."
'Charming and lovely'
Geraldine Oakley earlier denied her memory was tainted when she gave evidence in the trial.
She admitted following the case online, but said her evidence was based on her memory.
Mr Prais asked Ms Oakley at the High Court in Glasgow: "Is it possible what you remember is a cocktail - a psychological subconscious cocktail - of what you remember and some of the stuff on the internet?"
She replied: "No."
She told the jury that some memories had been triggered by reading her old diaries and others had come back to her.
Mr Prais then asked: "You are jumping on the band wagon?"
She replied: "No, I had these views in 1994."
Ms Oakley was asked: "Are you telling us you had these views about a man who could be a murderer, and yet you were going to bed with him?"
She replied: "It does seem a bit strange, but when you're in the middle of it you're thinking it can't quite be true when you're with someone who is charming and lovely."
Mr Prais then said: "Maybe it's not true, maybe the charming and lovely Malcolm Webster is the true one?"
She replied: "Maybe."
The trial, before judge Lord Bannatyne, continues.