Woman's death in crash 'highly likely to be staged'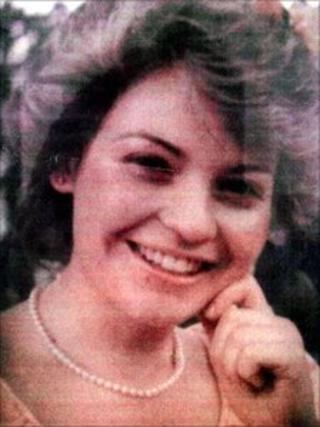 A crash reconstruction expert has told a murder trial he believed it was "highly likely" a car crash and fire in which a woman died was staged.
Malcolm Webster, 51, denies killing his first wife Claire Morris, 32, in 1994 by intentionally crashing their car in Aberdeenshire and setting it on fire.
Stephen Jowitt told the court there was nothing to physically prevent Ms Morris getting out of the car, if conscious.
He said the car could have been steered at slow speed.
Mr Webster, from Guildford in Surrey, is accused of killing his first wife by drugging her, crashing their car and setting it alight.
He also denies fraudulently obtaining more than £200,000 after cashing in insurance policies following Ms Morris's death.
In addition, Mr Webster is charged with deliberately crashing his car in Auckland, New Zealand, in February 1999 in a bid to kill his second wife, Felicity Drumm, who was a passenger.
It is also alleged that he intended to bigamously marry Simone Banarjee, from Oban, Argyll, to gain access to her estate.
It is claimed he told her he was terminally ill with leukaemia when he was actually in good health.
Mr Jowitt, 52, told the High Court in Glasgow he had examined photos and statements given by Mr Webster and other witnesses, police and fire reports.
He had also visited the scene for a report.
Up to jury
In his conclusion, he stated: "It is highly likely that the vehicle was steered down the slope into the wooded area from a relatively low speed. Accordingly the physical evidence fits entirely with the contention this was a staged event.
"It is highly unlikely that the vehicle entered the wooded area as the result of a high speed veer. That is to say that this physical evidence does not support any interpretation of the version of events given by Mr Webster."
He added: "It is highly unlikely that the vehicle caught fire as a consequence of any impact damage generated in the incident.
"If this was an impact-related fire the initiation of combustion would have been evident to an outside observer immediately after the impact. Accordingly it is my opinion that the fire was deliberately set."
Mr Jowitt told the court it was rarely possible for an expert to say exactly how such an incident started and developed, and said it was up to the jury to decide the cause of an event.
The court was told Mr Webster claimed he swerved off the road at 25mph (40kmph) to avoid a motorcyclist while his wife slept in the car, but she woke up and spoke to him after the accident.
The jury was shown a series of animated simulations modelling both Mr Webster's version of events and staged crashes.
Mr Jowitt said: "Unlike Mr Webster's version, a staged event could have produced all the physical effects documented after the event."
He said that the animations of the staged crash accounted for the low level of damage caused to the front nearside corner of the vehicle, the fact that there was no spontaneous explosion and fire, the position of the damaged fence line and the absence of any tyre marks on the verge.
The trial, before Lord Bannatyne, continues.