Coma brain image techniques being developed in Aberdeen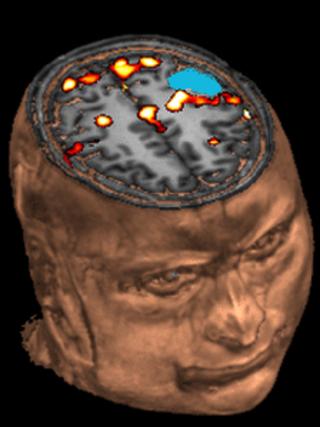 Brain imaging techniques to find out more about patients in a coma are being developed by University of Aberdeen scientists.
The new Aberdeen Coma Science Group - believed to be the first of its kind in Scotland - hopes to provide greater insights into coma patient awareness.
This would be used to help guide treatment and provide information for relatives and clinicians.
North east of Scotland patients will initially assist the research.
The scanning technique is called functional MRI - fMRI.
Prof Christian Schwarzbauer is leading the work, which will involve patients being given fMRI scans while exposed to stimuli such as pictures, sounds, smell and touch.
He said: "Thanks to advances in medical care our chances of surviving a severe accident are much higher than they used to be.
"Doctors can save the lives of many patients who suffer brain injury, but, if the injury is severe, the patient may not regain consciousness and slip into a coma.
"Some will regain consciousness but others will remain in a so-called vegetative state. With their eyes open and possibly even wandering, these patients appear to be awake but show no signs of awareness of themselves or their environment."
Prof Schwarzbauer said: "The accurate diagnosis of disorders of consciousness such as coma and persistent vegetative state is a major challenge for clinicians.
"Can we really be sure that some of these patients are completely unaware? It's possible that some of these patients are fully aware but are simply unable to move or control their movements.
"There is a possibility that patients who do not show any brain activation may not be giving a response because their hearing has been impaired because of the accident.
"Therefore it is important to extend the range of tests to include other senses such as vision or touch."
He added: "Our aim is to develop new diagnostic methods for these patients because knowing to what extent a patient is aware will not only be of great importance to doctors, carers and therapists but also to the patient's relatives."